Welcome to WorldSong Schools!
Envision a place where your child's curiosity is nurtured, their creativity is celebrated, and their love for learning blossoms.

We believe that music is a universal language, and all children have it in them, waiting for the moment to be expressed.
Where Montessori
meets music
Our dynamic, music-infused Montessori Childcare Program is designed to nurture infants, toddlers, and preschool-aged children, offering an exceptional learning journey like no other.​
Let your child discover the vibrant world of music and cultures, uncover fun educational resources, and explore in a Montessori-inspired learning environment.
Their Journey Begins Here
WorldSong Schools is more than just preschool; it's a haven where children embark on a lifelong journey of discovery and growth. We invite you to explore our enriching programs and experience firsthand the vibrant, harmonious atmosphere we offer.
Are you an educator aspiring to make a meaningful impact?
Do you want to start a daycare
that truly stands out from the crowd?
Do you want to implement a Music Curriculum, but are unable to play an instrument?
Are you interested in Montessori methodology but find it intimidating?
Do you want to be coached by experienced childcare professionals?
OPEN, OPERATE AND EXPAND YOUR CHILDCARE PROGRAM
Here, you'll find a supportive environment that values innovation, encourages creativity, and prioritizes the well-being and development of both students and staff. We offer opportunities for growth, mentorship, and the chance to impact young lives positively.
Inspiring Lifelong Learning
At WorldSong Schools, we believe in the power of education to transform young lives. With our music and culture curriculum, children discover the rich variety of cultures from around the world, and learn about history, traditions, art, cuisine…
Our innovative approach, blending Montessori principles and the magic of music, creates a harmonious environment where learning is an adventure.​
At WorldSong Schools, we believe in nurturing young minds through a unique blend of Montessori-inspired education and the enchanting world of music.
With a growing presence spanning across the United States, our network of preschools is dedicated to providing an exceptional early childhood experience for infants, toddlers, and preschool-aged children.
Pioneering
Early Childhood Innovation
Discover the difference at WorldSong Schools and watch your child flourish as they embark on an educational adventure that's as unique as they are. Explore our locations across the United States and experience the magic of Montessori and music with us today. Together, we're nurturing the future, one joyful note at a time.
A premium childcare experience
Young children thrive in environments where they can explore, improvise, and concentrate with hands-on music play. But we are more than a great educational program. We're a vibrant community dedicated to nurturing the curiosity, creativity, and potential within every child.
Music, culture and movement
Countless research studies have stressed the importance that early childhood music-making has on the developing body and brain.
We make daily music-learning fun and engaging through our Fiddlefox curriculum and specialised music teachers. Children discover rhythm and pitch, and appreciate music while learning  about different cultures of the world.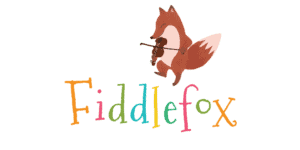 Our Montessori-inspired educational environment is carefully tailored to motivate children.
Expert consultants from Open Door Montessori ensure our teachers receive on-going training in Montessori education.
Parents too are encouraged to participate in adult support sessions to align the home environment with this philosophy.
We believe that children deserve to be happy here and now; their happiness cannot be postponed.
Our mission is to serve children in their enjoyment and development, to become citizens of the world.
WorldSong Schools light the fire of creativity and imagination in every child through an advanced music and arts program, international cultural education, and self-directed learning.
Our vision is to bring hope to the world by transforming the lives of children.
Elevating Early Childhood Education
We pride ourselves in continuous innovation, research and advancement in the early childhood field. Our hallmark programs seamlessly blend the rich traditions of Montessori, the magic of music, and the beauty of cultural exploration. Your child's educational adventure begins here, where every day is a harmonious, multicultural experience.
"Our daughter says "happy" when we get there in the morning. The center gets professional musicians to come and play music with the children. We highly recommend this center! "
"We love it—the teachers and the director have all been wonderful and we are so grateful for our experience at this center. "
"Each night we ask our toddler what her favorite part of the day was, and almost every night she says it was going to school. The teachers are warm, patient, fun, and kind, and our girls are excited to see them every morning."
Cultivating Global Awareness Through Music and Culture
At WorldSong Schools we educate for global citizenship, celebrating the cultural wealth of all countries, peoples and music.
And music is a big part of it. We believe that it is a universal language, and all children have it in them, waiting for the moment to be expressed.
We invest in teacher education and provide career opportunities for people who are looking to develop themselves in the exciting field of early childhood education! We support your ongoing growth, training and development. Discover our coaching program.
It's best thought of
as a love story
Read the captivating origin story of our founder, Chris, a virtuoso violinist. His passion for both music and education ignited a vision that continues to inspire us today.
Read the latest news from the WorldSong Schools Community!
To use the Music Lessons: Read the instructions below, and refer to the instructional video When presenting to children, use the Brazilian Heritage Songbook and
Read More »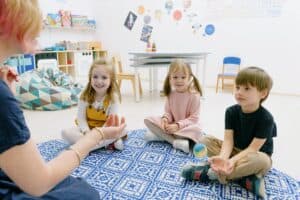 To use the Wildflower Printables: You can print out each Printable sheet on a 8.5×11 paper and cut along the lines. When presenting to children,
Read More »
To use the Music Lessons: Read the instructions below, and refer to the instructional video When presenting to children, use the Brazilian Heritage Songbook and
Read More »